As we sit down with family members today, many of us are probably already gearing up for the intensive Black Friday shopping that will ensue already this evening and into the morning on Friday.  There will be lines out the doors of many big-box stores, and parking lots will be filled to their brim – for only a few short hours.  This is the moment retailers live for each year. The very term "Black Friday" is said to have originated from the day after Thanksgiving marking the point when, as holiday shopping begins, retailers start to make up their losses from the rest of the year – literally, their accounting is in the "black."
This national holiday (Black Friday, not Thanksgiving) can't save retailers though.  It is only one day out of the year, and the verdict is in:  Those retailers who haven't created a strong online presence are failing, and failing fast.  An article here from CB Insights details some of the casualties of what they term the recent retail apocalypse.  Many retailers cite online competition or declining pedestrian traffic in shopping malls as the major factor for bankruptcy.
Enter Wal-Mart, already the world's leading retailer (at least with a "bricks and mortar" presence), hoping to shake this pattern up.  On the drawing boards are plans for their new "town-center" concepts that revitalize and re-purpose key Wal-Mart establishments in areas where cities and suburbs have grown up around them.  According to an article from Forbes, they plan to provide new amenities in and around their current facilities that are more community focused – areas for community gathering, play areas for children, fitness centers, movie theaters, all in an attempt to create something for people to do… and then shop.
This all seems nice enough, but it doesn't appear to be drastically different from what developers have already attempted to do in some of the retail quarters of Sioux Falls, for example.  At the Dawley Farm development on the east side of Sioux Falls, there are a number of "essential" or community services that can't be replaced by online shopping: amenities like a clinic, a hair salon, movie theater, etc.  What may be missing from this development, and compensated for in the Wal-Mart town center, is the focus on mobility.  As shopping moves more and more into cyberspace, the use of parking lots for big-box stores will be less and less utilized, thus it makes sense that some of the land can (and should) be repurposed. I rarely find the massive parking lot Dawley Farm Village full when I make a run to the nicer Target in town.  A reduced parking footprint paired with things like bus stops, ride-share zones (notably, 3rd party), bike sharing, and pedestrian oriented experiences will hopefully make these true dynamic hubs of activity and economy, not the massive asphalt seas and cheap-goods black-holes many Wal-Mart establishments currently are.
The other important distinction?  Each Wal-Mart "re-imagined" concept will focus on the specific needs of the local community.  No more deleterious site-adapts that pay little consideration to the critical regionalism that can provide a (proud) sense of identity to a community (more on that issue in future posts).
Are there any lessons to be learned from Wal-Mart's approach for other retail establishments?  Sioux Falls' own Empire Mall, after losing giant anchors like Sears and Younkers, has been hinting at plans for major redevelopment.  An article from the Argus Leader here cites Simon Malls (owner of the Empire Mall) as having demolished their Sears anchor in a Tacoma Washington complex to make way for smaller buildings and mixed-use tenants.  If the same approach holds true for the Empire Mall, it will be interesting to see what "mixed-use" might encompass.  Does mixed use possibly mean shopping, working, and living opportunities?
One key aspect missing from these "town-center" concepts and our states own faltering shopping megaplexes is incorporation of residential.  The current massive parking lots act as a major barrier for any housing nearby and basically demand that you must drive to the location, requiring a certain commitment nearby residents may not want to make. Last year, Forbes ran an article with a similar slant, suggesting that including housing as part of shopping mall redevelopment makes sense for retailers, going even further to suggest that it may be part of the answer the shortage of affordable housing in the nation – something South Dakota's communities are certainly not immune from.  More current, Dezeen just last week ran a story about pay-as-you go pre-fabricated housing units being set up in a disused London shopping center as temporary housing (like a extended stay hotel), though coverage by Curbed does admit the premise "sounds a bit like the start of a Lifetime horror movie."  This time of year, it gives me visions of Will Ferrell's Buddy the Elf staying overnight at Gimbel's to decorate the store for Santa's visit.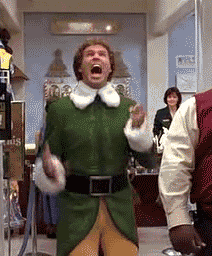 What are your thoughts on creating town-centers out of large big-box retail areas?  Does this make sense for your community, and if so, what sort of amenities and essential services would you like to see there?  Do you think housing would make sense? Share your thoughts in the comments below, and have a Happy Thanksgiving (and Black Friday).
Feature Image by Chase Kramer
Chase Kramer, AIA, is an architect with TSP Inc. in Sioux Falls.  He received his M.Arch from ISU where he focused on urban design and sustainability.  Before that, he received a degree in Art from Augustana University.  He lives in Sioux Falls with his wife and three children. Beyond Architecture, he is a musician, art lover, and fan of cheese and beer.